The system records all the transactions into its own database (the register) and it displays the reports on the fraud officers' monitors; information about all the transactions (SMS onto the mobile phone, e-mail, etc.) is also sent to the database.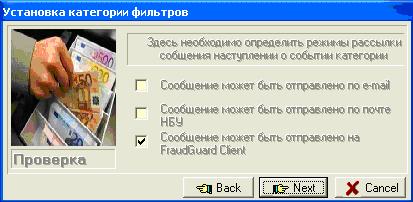 The system is different from the built-in facilities in terms of accumulating the practical experience in Fraud prevention, a chance to define new .rules of the game.. The system feature is its autonomy, i.e. for operating it.s necessary to have the information only on the transaction, which is being exported from the processing centre in a real-time (quasi-real) mode.
The system does not influence the processing directly . to block the card or cancel a transaction. are the tasks of processing. The main task of the monitoring system FraudGuard. - is to alert the Operator, fraud Officer or client about a possible fraud case with the payment card during the shortest time possible in order to analyze and take appropriate measures.
The system FraudGuard. gives the following services:
Immediate sending SMS about the transaction and its status to the client.s PC or mobile phone at the moment of transaction;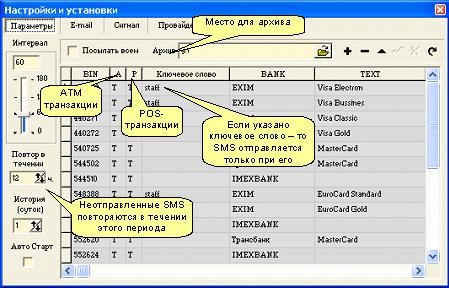 Report the Operator on the event:
predefined class or type of the events;
operations with a certain card (or group of cards);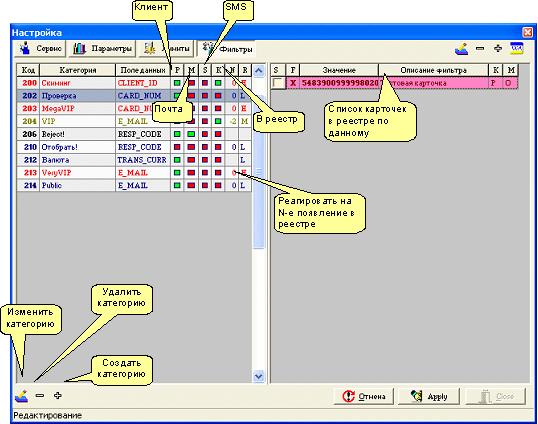 Next